From desktop computers to tablets and smartphone the modern website has to be highly versatile. This versatility is called responsive. If you are business owner or have your own website below are 3 reasons why your site should be responsive and mobile-friendly and 3 ways to tell if it is.
3 Reasons Your Site Should Be Mobile Friendly
There are 4 Billion people that own smartphones. 81 percent of those people have done product research using their phone and 50 percent have made purchases via their phone. (that was 3 right there!)
Anyone using a phone will not stay on a site that is not mobile-friendly or responsive. These site are just way too hard to read and navigate with your finger.
This year Google introduced AMP or Accelerated Mobile Pages. This allows users to get "small" and fast webpages to their mobile phone. Google is in the business of delivering relevant results quickly to their users. We can assume the results they deliver lean or favor mobile-friendly responsive sites.
3 Simple Steps to Know If Your Site is Responsive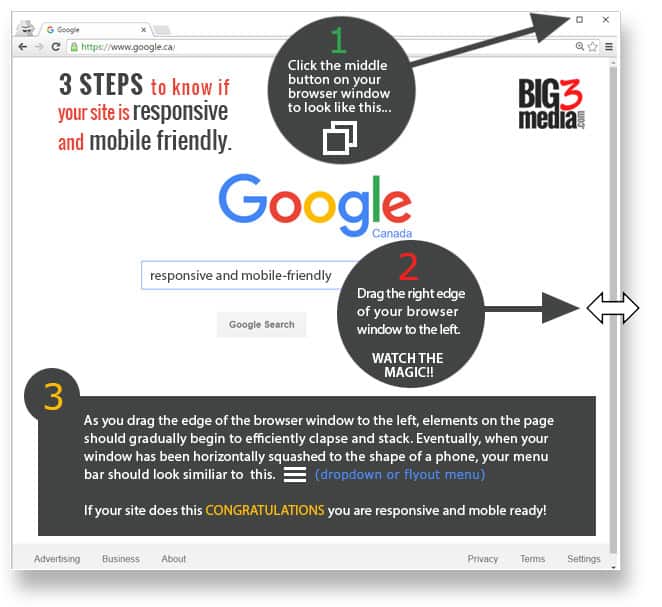 Below is an excellent example of how a website, when responsive will adjust itself to accommodate each device dimension and size. The images can scale up or down or can be eliminated from the design all together at a certain point.
For example an image maybe very well suited for a desktop but you find that on a phone it is too small and not necessary. Eliminate if for phone but keep it on the desktop, laptop and tablets.