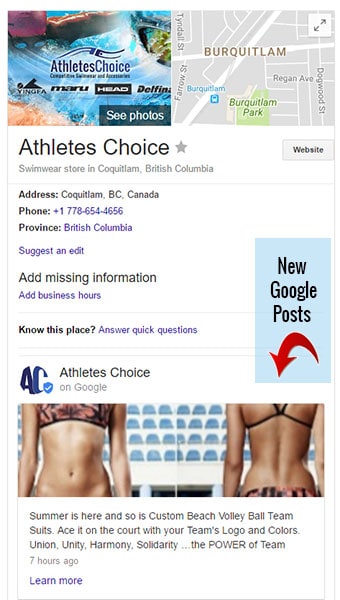 Big Tip of the Day:
Every company should claim their local  'Google My Business' listing.  If you have not, sign up today.
Right now you can be among the first in the WORLD to make a 'POST' to Google my Business. Although Google officially states this is available to all to all GMB's, you may have to wait for this option to show up as it rolls out to all.  This is very cool!!!
To be one of the first; start by going to your "Google My Business' profile.
On the left-hand side, you should see the 'post' option….what are you waiting for? Post Something! If you do not see it, be patient. It has not been well publicized and if you post today – YOU WILL BE AMONG THE FIRST.
GMB is the local business profile that shows up on the right-hand side of a Google Results Page when searching your company name.
One last thing, come back and SHOW me your POST!
Sign up here for Google My Business ->   https://www.google.com/business/